Do you know what stewarding is? Well! It is a service that you can get to ensure the safety of your guests at an event. It is specially arranged for any event, festival, concert, or any other indoor or outdoor activity. The aim of it is to provide a safe environment to guests when there is a big crowd.
Therefore, make sure to get stewarding services from New Omniyat. We assure you of safety from any unwanted risk, issue, or threat. So you and your guests may enjoy this event peacefully!
Purpose of Choosing Stewarding Services in Dubai
Though there are many Stewarding services in Dubai, nothing is better than getting stewarding services. It is not good to organize an event without ensuring the safety of the crowd.
Though stewarding is a visible service to stop any risk or issue in a crowded event, commonly, steward people are dressed in dark-colored uniforms. That is why they are more visible. Moreover, they know whether they should be in case of any issue.
It is a risky era that's why security is the top concern. Therefore, make sure to have steward services from New Omniyat at your hand and make sure guests feel safe and secure.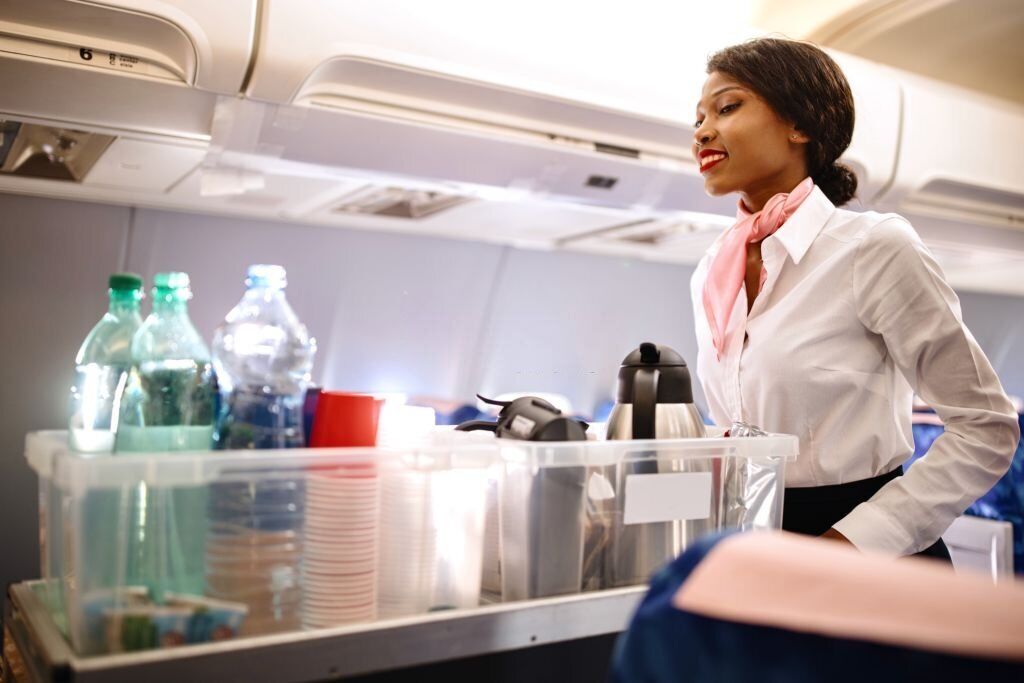 Why choose NEW OMNIYAT Services for your Stewarding needs?
Our Stewarding services in Dubai are outstanding. We arrange services for each type of event. You just need to make a call or email us. We assure you that we will respond within a short time. Our staff is expert and trained in the management of crowd events.
Moreover, our team is well-uniformed that is more visible to the crowd. It is the indication that any guest may ask for help or assistance if needed.
We are always ready to provide you with the best Stewarding services in Dubai at affordable rates and professionally. Remember, our services are safe and keep you safe in a crowd. Moreover, our team ensures that you have a good time at the party.
Don't need to worry whether you have arranged a sports event or a farewell party. Don't need to worry whether you have invited a few people or a lot of people. New Omniyat is always here for your help and the safety of guests.
Our experts ensure you a safe presence and awareness of how you may avoid public issues. So, contact us now and get our quality stewarding services at low rates.
What Do We Offer?
No doubt, stewarding is the most important step for any event that you should take. So it is important for you to make your event unforgettable and smooth. We understand the satisfaction, safety, and pleasure of our customers. That is why Stewarding services in Dubai always makes sure to deliver what our customers expect from us.
We work with event management and venue management to provide you with a better experience. Our team is skilled and performs duty according to the expectations of customers.
WE OFFER 24-HOUR STEWARDING SERVICES FOR SELECT CUSTOMERS
Certified Labor Company

Dishwashing company

Stewarding sector management

Property management

Event management

Food Safety Company
Our entire team of professionals is trained and skilled. They follow the safety protocols and HACCP safety protocols. It means the staff of
New Omniyat
is accountable for work. So, you may get in touch with our staff member at all times and ask for a better solution for your issue.
Safe & Secure Stewarding and Security Services
Safety and security is the first thing that comes to mind when you arrange a big event. It is the time when you may get professional help to ensure the safety of your guests. The staff of the best Stewarding services in Dubai is trained, active, and ready to deal with any issue. We assure you that our professionals may help you to mitigate the severe incident at the event. We never deliver services that breach the venue regulations and policies.
Moreover, you may ask Stewarding services in Dubai to help and prepare for other crucial activities. This way, you may run your event smoothly without any issues.
We Value Our Clients Safety
Stewarding services in Dubai understand the importance of a clean and hygienic environment. That is why we provide you with quality support anytime, whenever you need it. You may get our steward services to maintain the clean environment of the front and back of your house.
Moreover, we focus on the maintenance of working etiquette and professionalism. So, you may ask us to maintain your uninterrupted work when these are peak hours to work. Not only help in stewarding your event. The best Stewarding services in Dubai also provide you with stewarding services for a sports event, party, farewell, or any other festival.
Therefore, don't wait anymore and choose New Omniyat for what you want to make your event memorable and smooth!