Newomniyat is your building maintenance and cleaning partner in Dubai. We understand the importance of a clean and well-maintained building. It's the reason we offer professional building cleaning services in Dubai. Having professionals to provide the services, we focus on bringing in the proper facilities for you.
Cleaner and Better Buildings
A building's construction is one time, and you pay attention to it. However, to maintain its beauty, keeping the building clean is essential. Without a clean and well-maintained building condition, you will ruin its value. At Newomniyat, we offer you access to better and cleaner buildings. With the right cleaning services, we ensure sparkle, clean, and hygiene in the building. It makes the place appealing and acceptable for visitors.
Adding Years to Building Life
If you think only maintenance can help increase building life, you are underestimating the building cleaning services in Dubai. With regular cleaning, it is possible to increase the life span of the building. Cleaning ensures no deposits are imposed on the building's walls, floors, or other parts. It helps to avoid dirt damage and wear and tear. It is, moreover, stopping infestations by pests or rodents along with other crawling creatures.
What does Newomniyat offer in Building Cleaning Services Dubai?
Newomniyat offers you a wide range of services covering building cleaning and maintenance. We understand your needs for cleaning related to building type and size, so we come up with multiple options at once. These options help you to stand out in building cleaning and maintenance.
Commercial Building Cleaning Service – ideal for more significant commercial buildings, including malls, plazas, and commercial zones.

Residential Complex Cleaning – specialized in residential building clean-ups and maintenance.

Corporate Building Cleaning – perfectly designed for corporate buildings such as offices, corporate sections, companies, trade centers, and more.

Private Building Cleaning – designed for private building spaces with limited access for the general public but is crucial with cleaning and maintenance.
Along with the service type according to buildings, we do have the classification of building cleaning services in Dubai according to the nature of the cleaning job. The range is designed to accommodate the ultimate cleaning processes for the clients.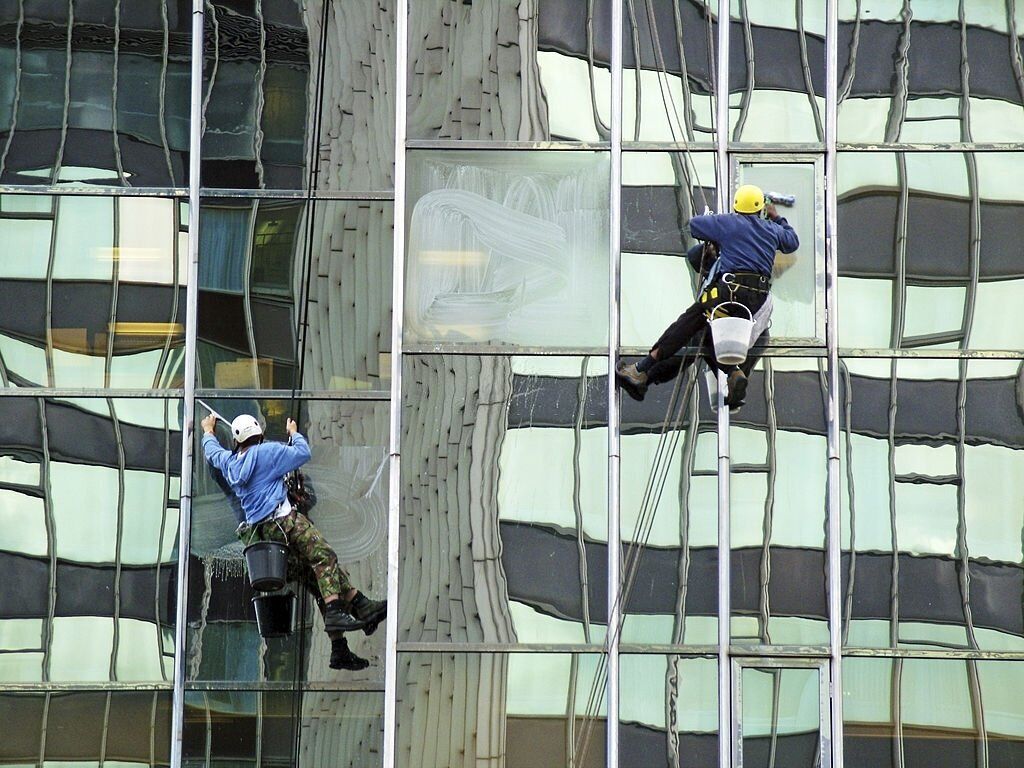 interior Cleaning
Newomniyat offers interior cleaning services that take care of all interior spaces and includes moping, vacuuming, dusting, and all other operations in the process. Professionals take care of the whole interior and bring out effective results.
Exterior Cleaning
The service includes complete exterior cleaning from the outer boundaries to the outer installations of the building. Using high-end technology or tools, we bring you to clean up the exteriors of all the skyscrapers in Dubai.
Maintenance Cleaning
Newomniyat covers the regular maintenance of your building under this service. Our dedicated teams inspect the whole building for any maintenance or repair requirements. It's to ensure there will be no corner left unattended that could cause issues later.
Deep Cleaning
The service involves deep cleaning of the whole building, from removing the plants to rugs and other installations, and cleaning up the spaces. We do offer installation cleaning services under this category. You can get everything cleaned through the service.
Sorting & Organizing
Along with building cleaning services in Dubai, Newomniyat odes offer you sorting and organizing services. Our dedicated team looks into the process and manages the stuff in your building through proper organizing techniques.
Why Newomniyat for promising Building Cleaning Services Dubai?
When you are after only promising and quality services, Newomniyat is the right place. We are known for the ultimate arrangements and service benefits we offer.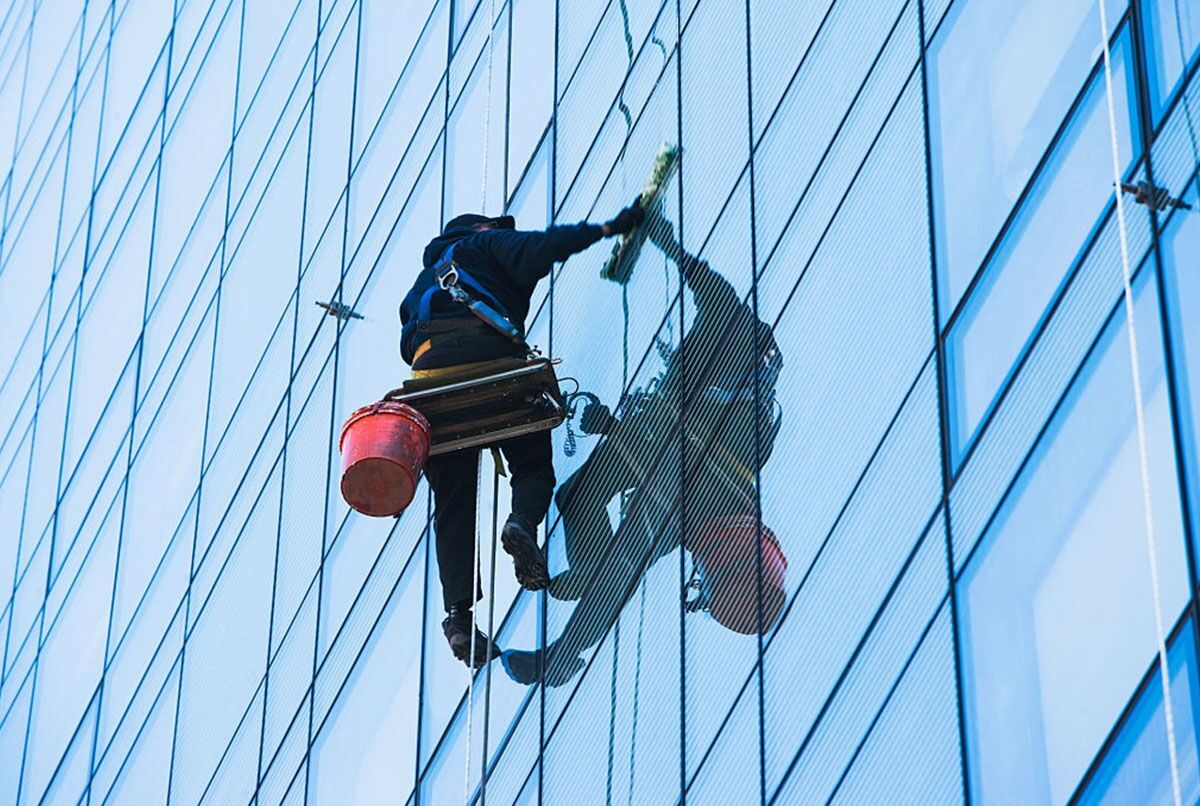 Trained & Dedicated staff
At Newomniyat, you will hire a dedicated building cleaning staff who knows their job best in cleaning and managing buildings of all kinds. They have experience and training to handle each and even part of the building smartly and give you sparkle, clean building.
State-of-the-art tools
Providing building cleaning services in Dubai is impossible without good tools. At Newomniyat, we have all in-house tools used by our teams for building cleaning. These tools make the job easier and smooth for the team. Moreover, ensure the safety of workers who are working on the exterior.
Multiple service offers
Newomniyat offers you a whole set of services that is infinite. You are free to customize your building cleaning services in Dubai according to your requirement. We have the flexibility of services to help you in getting what you need the most.
Industry-specific solutions
Knowing the building consumers and the industry involved there, we have designed the services accordingly. From residential to corporate and commercial building clients, we have specialized offers and a dedicated service structure. Our workers comply with work ethics and the market need for ultimate professionalism.
Get Building Cleaning Service NOW!
Want to make your building look appealing and clean all the time? It's time to reach out to the ultimate building cleaning service in Dubai. Contact us for more details, bookings, and appointments.